EXTENDED STAY – ADULTS ONLY
OBERDECK studio apartments are ideal for longer business stays or city trips of 2 nights or more. They combine the privacy and facilities of one's own apartment with the atmosphere of a lifestyle hotel. An incredible 360° roof terrace invites you to pause for a moment – in the heart of Hamburg. The OBERDECK ist a non-smoking boarding house for adults.
FURNISHED STUDIO APARTMENTS
Freer than in a hotel and more comfortable than in a private apartment:
Choose your studio apartment, with or without balcony, from 3 different categories.
We offer deals at a special price for long-staying guests.
CHECK-IN
Our colleagues at reception will be glad to help you with any queries 24/7.
LOCATION
OBERDECK studio apartments are located in the Ottensen district between the Elbe, HafenCity, and the Alster.
CONNECTIONS
Whether by car, public transport, on foot or even by cruise ship, you can get to anywhere and back in a flash from OBERDECK.
FREE WI-FI
Internet is available in the entire apartment building free of charge. The studios are equipped with Smart TV, incl. streaming apps.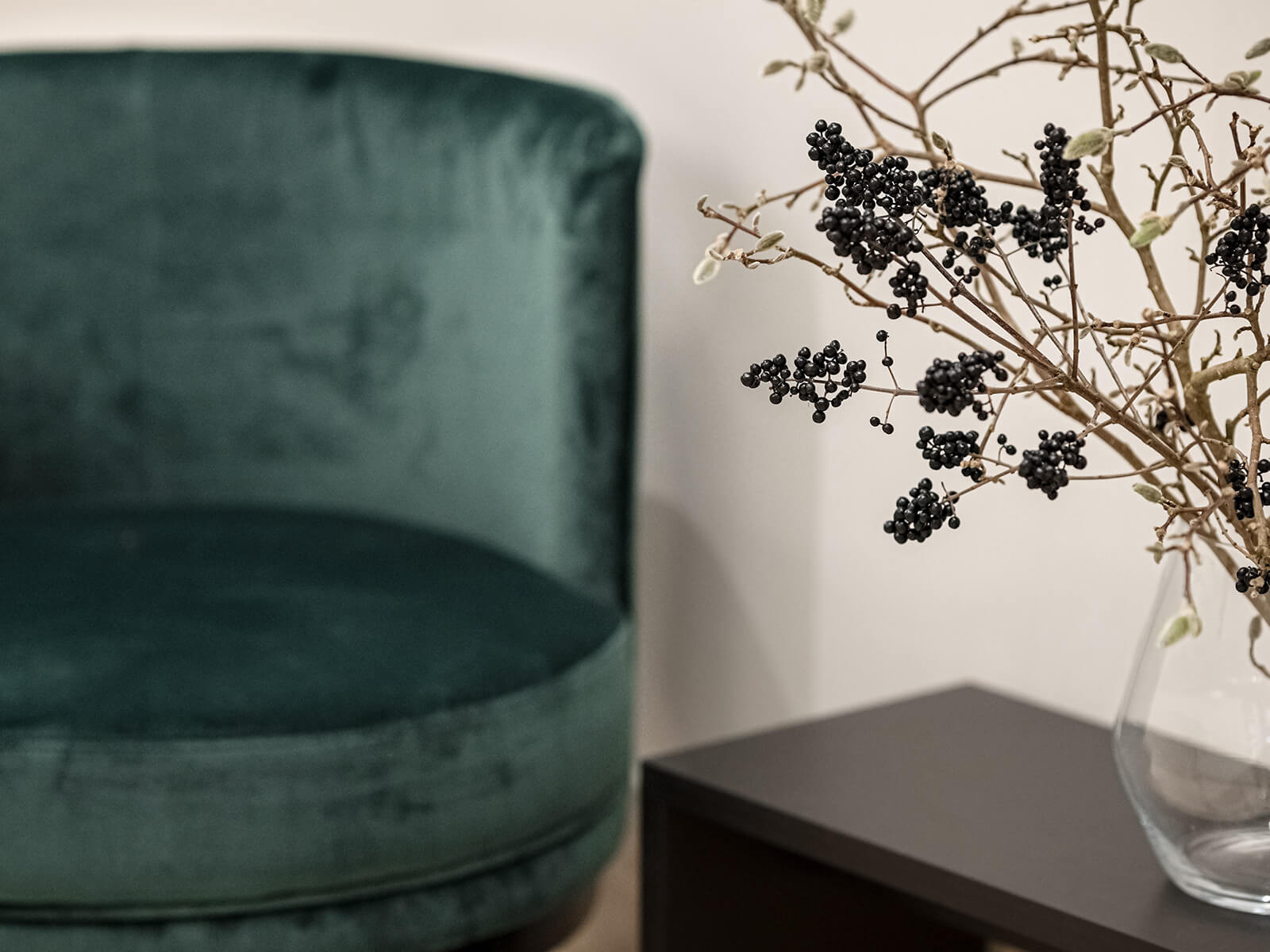 OBERDECK HAMBURG: A PLACE LIKE HOME
A temporary home where everything goes and nothing is a must – that was our vision. Anyone who's in town for a longer period of time on business is not just looking for a place to sleep, but a place to live. Do you like cooking at home and watching a film, or do you prefer going out to eat Italian and to the cinema? This is exactly what makes OBERDECK so special: you stay and live in a prime location and have everything at your disposal. Welcome to the OBERDECK Studio Apartment House in Hamburg.