THE SPECIAL LIVING EXPERIENCE
Our PREMIUM studios have a comfortable size for extended stays. Their particularly impressive features are their floor-to-ceiling windows, in some areas, and a large balcony. The facilities include everything to make your stay in Hamburg perfect: a fully equipped kitchen, a smart TV, Wi-Fi, a daylight bathroom and, of course, the unparalleled location in the heart of Hamburg.
We offer attractive prices for long-stay guests.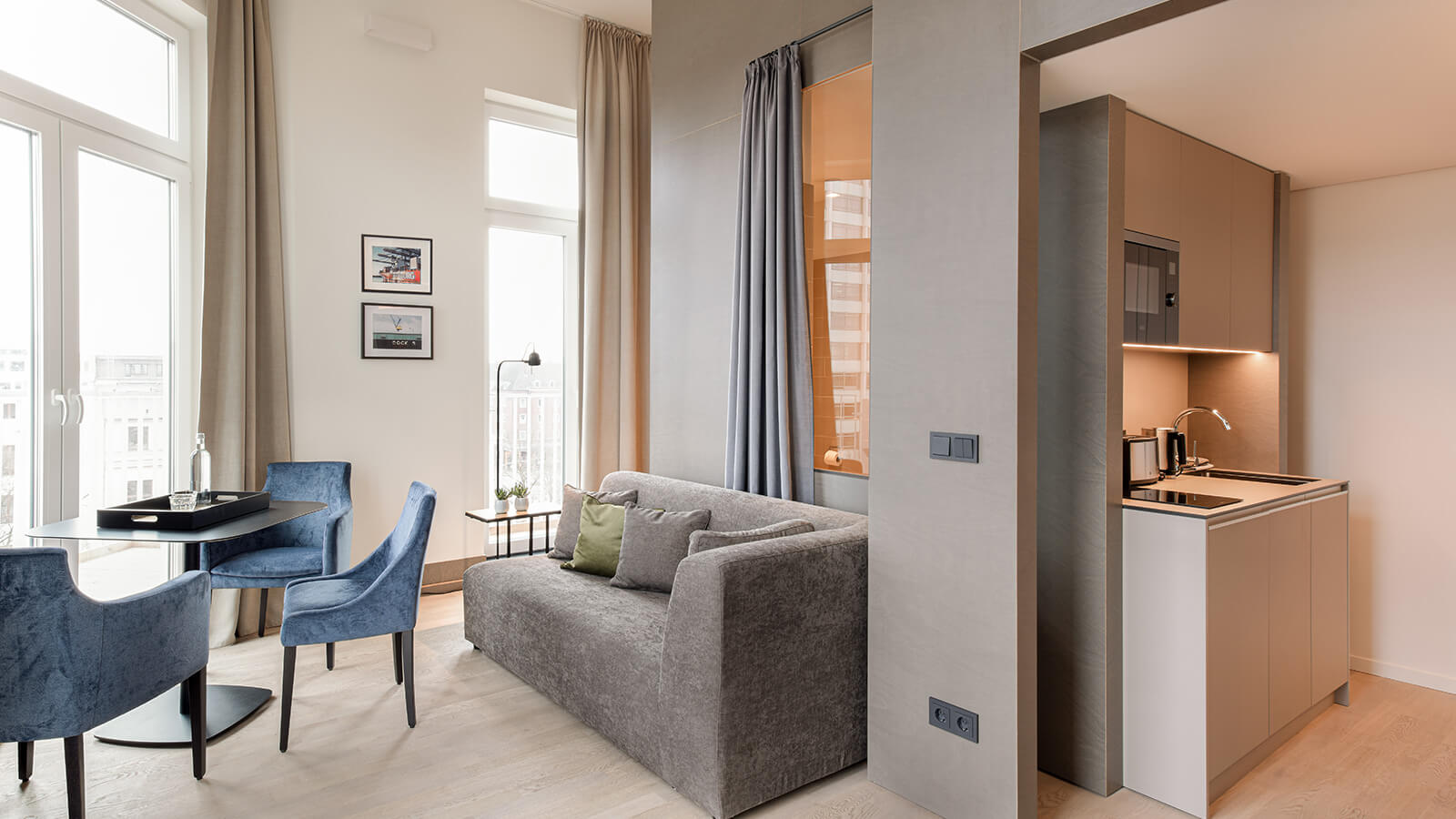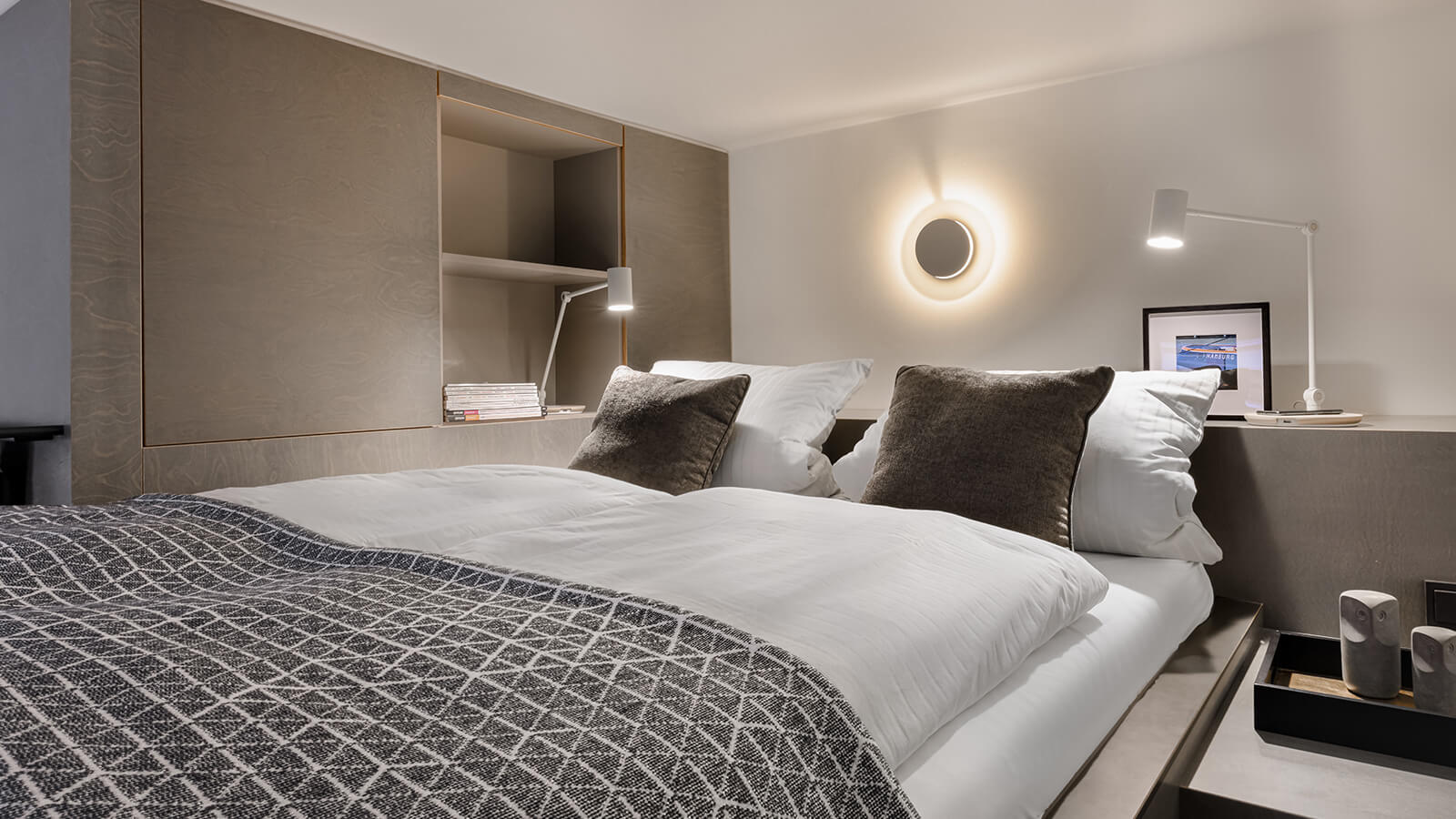 general-unterseite-slider-03
general-unterseite-slider-04
THE MOST FREQUENTLY ASKED QUESTIONS
When can I check in and check out?
You can check in from 3 pm and can check out on the day of your departure as late as 12 noon. Our reception is staffed 24/7.
Do you serve breakfast?
In your studio apartment, you will have a fully equipped kitchen plus a Nespresso machine and a toaster. There are a number of bakeries and breakfast cafés in the direct neighbourhood. The Oberdeck does not offer any breakfast service.
What forms of payment do you accept?
You can pay with the following methods of payment: AMERICAN EXPRESS, Mastercard, VISA, PayPal, Klarna.