THE MOST BEAUTIFUL VIEW OVER HAMBURG
Our Studio Apartment House offers the perfect blend of urban lifestyle and idyllic tranquillity. It is in a perfect location, but is also a place to stop and relax. Our spacious terrace awaits you on the "upper deck", with an impressive 360° view. Sit right back in the cosy lounge furniture and enjoy the panorama of the city's landmarks. If you're a bit hungry or need some refreshments, there is a well-stocked vending machine for drinks and snacks and a coffee machine.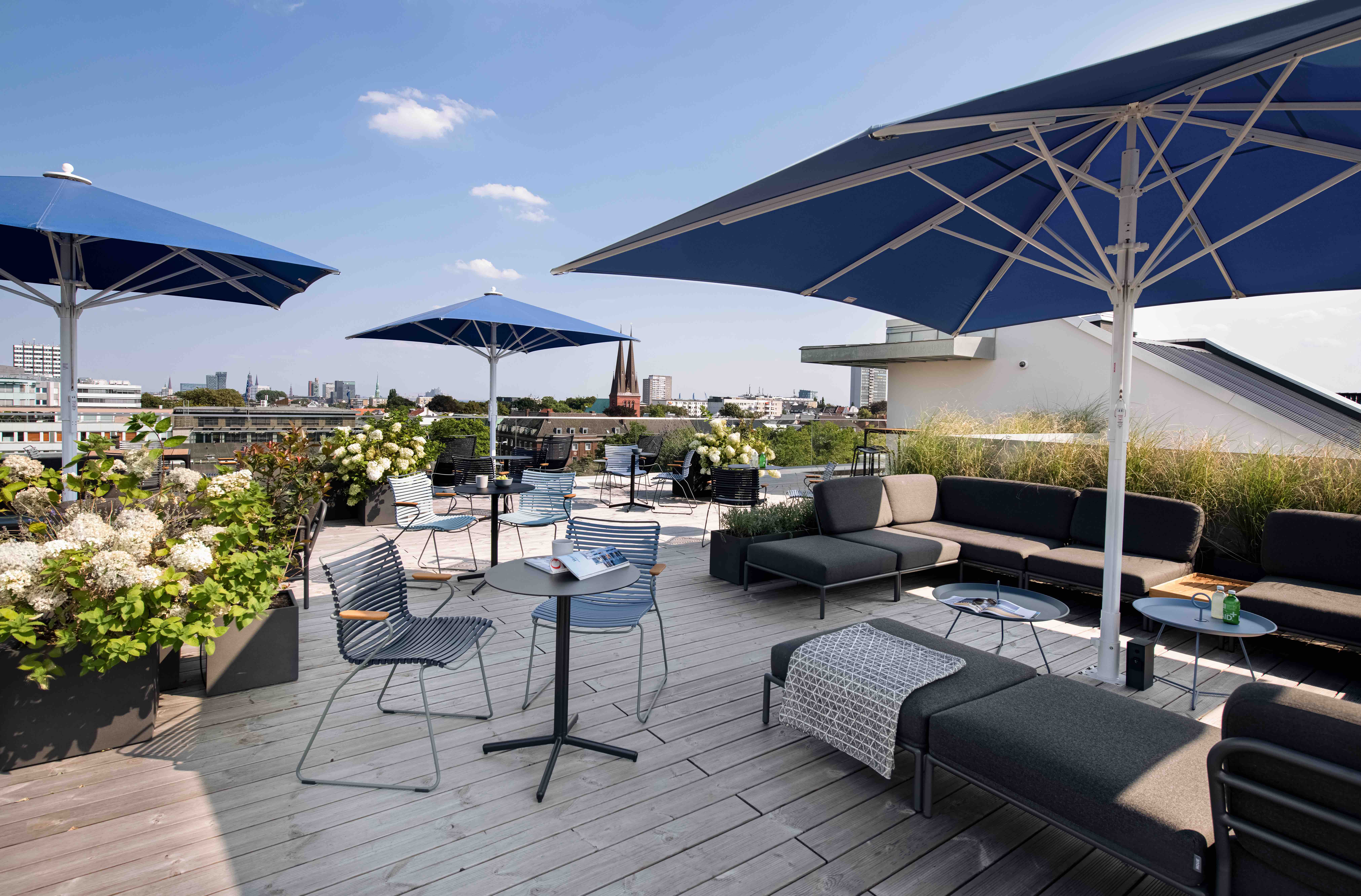 THIS VIEW SAYS MORE THAN 1,000 WORDS
Hamburg is wonderfully multi-faceted. We have the harbour with its industry and natural recreation area, the red-light district of the Reeperbahn with the Dancing Towers, the modern HafenCity with the Elbphilharmonie, and the beautiful mansion district on the Elbe and Alster. From the OBERDECK roof terrace, you have a very exclusive vantage point of our Hanseatic city. You will not find a rooftop lounge like this on the site of any other boarding house. Enjoy an extended stay with the best view of Hamburg and its landmarks.